While we recognize that April is, officially, diamond month (I mean, really, what month isn't diamond month?!), some of the themes that emerged from our Spring show last month indicate the season is going to bring with it some bold pops of color. From delicate, colored gemstone rings, to statement necklaces where gemstones take centerstage, hues of all kinds could be seen throughout the show floor.
KGM Industries is well known for their diamond-intensive designs and they are consistently at the forefront of establishing fine jewelry trends in the market place. Their diamond line necklaces, bar pendants, stackable rings and embellished Cuban chains are wardrobe staples for any jewelry enthusiast. At the Spring show, we saw the addition of emeralds that gave these classic looks a decidedly modern take.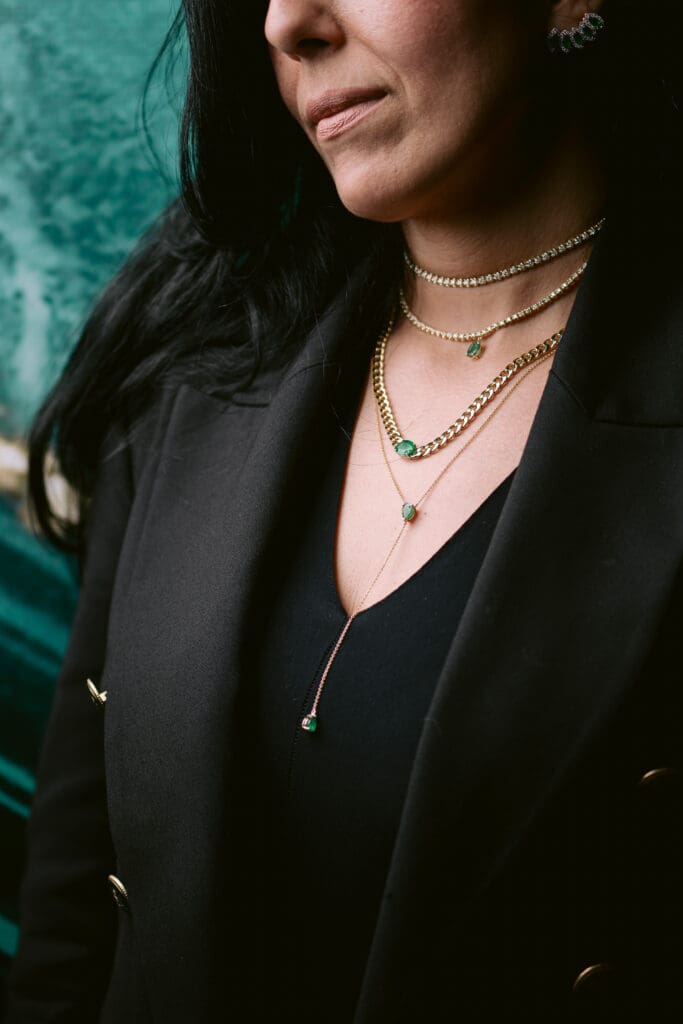 Hari Jewels offers a wide array of essential pieces that can easily be incorporated into any jewelry collection. From paperclip chains to diamonds by the yard to stackable diamond bracelets, the company is adept at meeting the fluctuating demands of the marketplace. Some of their most exciting pieces showcased at the JA New York Spring show highlighted their prowess with colored gemstones and had us feeling Spring/Summer vibes. In particular, a bold necklace featuring impeccably cut Peridot gems, August's primary birthstone, and unique, stackable bracelets in ruby and sapphire, felt both elegant and festive.
We always look forward to seeing the red carpet-worthy creations at Golden Stone USA, and this past show did not disappoint! Striking necklaces got a dramatic update with unique color combinations, while classic ruby/diamond combinations reminded us why there is no substitute for the real thing; precious metals and gemstones simply can't help but be fabulous!
Forever Creations NY and Nava Dee by AOD are two companies who we've come to rely upon for classic, diamond staples and at the past Spring show, we kept also being drawn to the pops of color in their collections. Emeralds, like diamonds, are always in style, and when showcased in bold cocktail rings and creative pendants, they add an element of joy to any collection.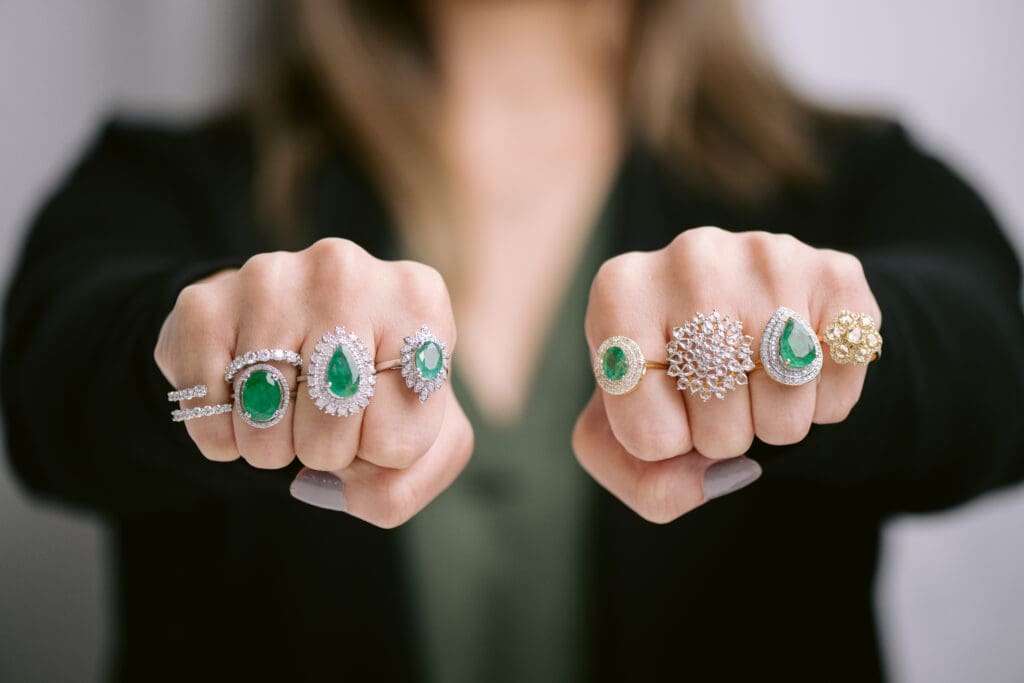 While we are obviously smitten with fine jewelry on a large scale, we also love more understated looks. Pretios Jewels has long been making pieces that are perfect for every day. Their sweet, colorful designs are perfect for stacking and layering, but are also lovely for adding a subtle pop of color when worn on their own. And the variety of designs and colored gemstones they showcased at our Spring event appeal to the style sensibility of a variety of collectors and lovers of fine jewelry in a range of price points.