June is a notable month for several reasons—the first month of summer, Pride month, Juneteenth and, of course, wedding season! While June's temperate weather makes it an ideal month for tying the knot, anyone of a "certain age" will tell you that almost every weekend of the summer is filled with nuptial celebrations. At this stage in the game, happy couples already have their engagement rings/wedding bands picked out, the dresses and tuxes have been selected, the venue is booked and invitations have been sent. Next on the check list is the really fun part—choosing the day of wedding jewelry!
For centuries, jewelry has been a powerful medium for self-expression; no other accessory or article of clothing is as effective in conveying one's individuality. While engagement rings and wedding bands should be an accurate representation of one's personality and lifestyle (they're intended to be worn every day, after all), one's day of wedding jewelry should feel like you, but at your most fabulous!
In Western culture, day of wedding jewelry is generally an amped up version of every day jewelry, with a bold pair of earrings, a stunning diamond bracelet or a statement necklace being the focal point of the ensemble. In Indian cultures, however, bridal jewelry tends to be far more resplendent, with multiple bangles and rings on multiple fingers serving as a beautiful complement to a traditional statement necklace.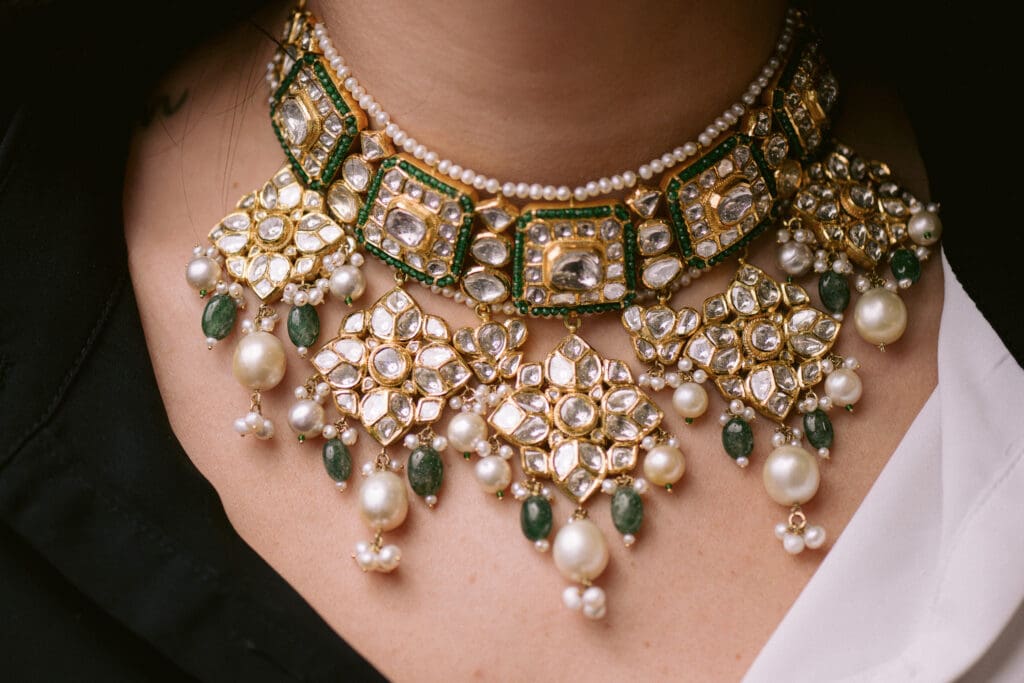 While we personally take a "more is more" approach to jewelry styling, some brides opt for letting their décolletage do the talking, without the benefit of adornment. Brides wanting to wear a necklace with their dress should be mindful of the rule of thumb that a v-neck is best paired with a pendant, while a sweetheart neckline or strapless dress lend themselves to bigger, statement pieces.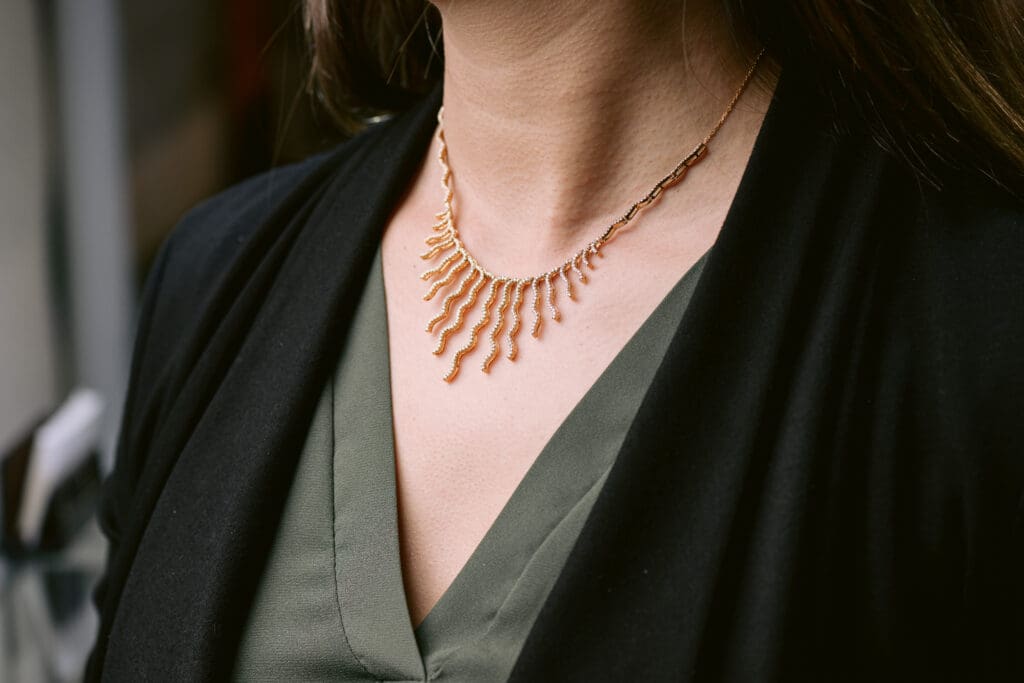 A big necklace can be beautifully balanced with a small pair of earrings, and diamond stud or cluster earrings are a great way to add that perfect splash of sparkle. Conversely, the absence of a necklace almost demands a bold earring, and earrings are also a great way to add touches of creativity with either unique design or a pop of color.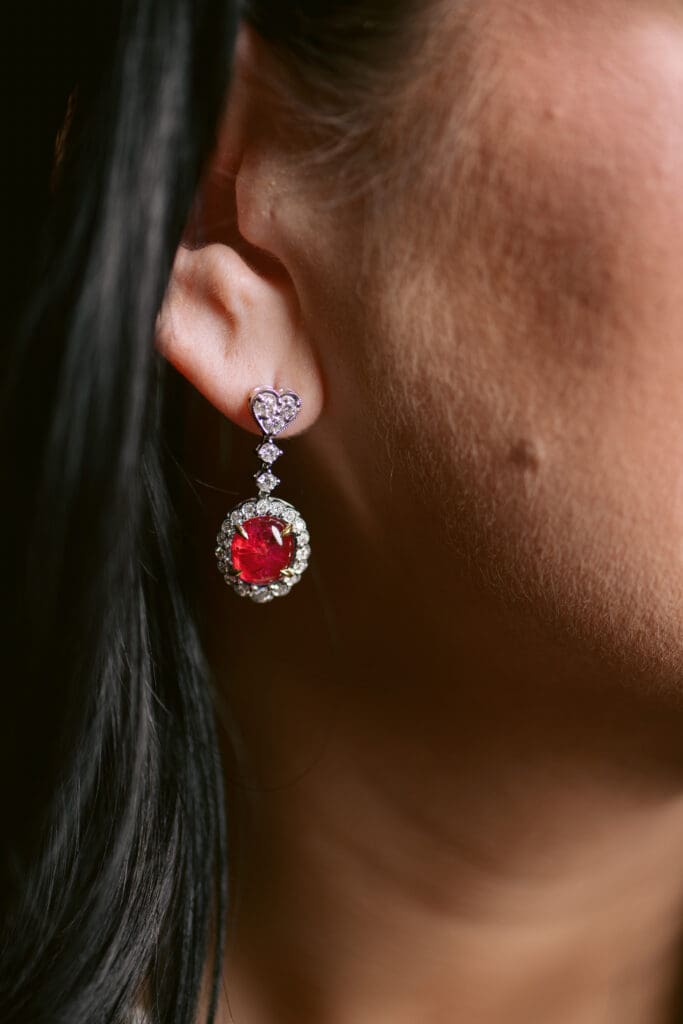 And of course, while the wedding rings and engagement bands are the stars of the show, that doesn't mean one's wrists and fingers need to go otherwise unadorned. A fun cocktail ring worn on the right hand or a bold cuff bracelet can be an excellent way of adding personality to one's look. As a reminder, when it comes to wedding-day jewelry, don't be afraid to mix metals. If your engagement ring is in platinum, it's okay to mix gold jewelry into your look, and if being a mix-master feels odd, white diamond pave can be a beautiful "bridge" to mixing warm and cool metals.